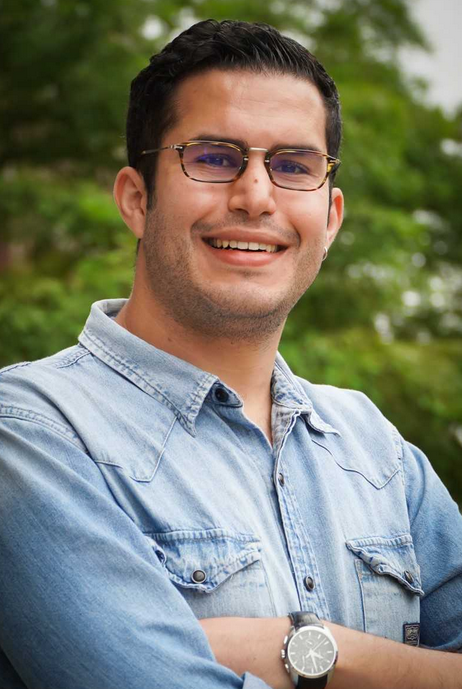 Researcher, Educator, EdTechie
Who am I?
Aziz Dridi received his Diplôme d'Ingénieur (equivalent to a Bachelor of Science) in Mechanical Engineering from the National Engineering School of Tunis (ENIT).
Prior to joining the DeBoer Lab, Aziz worked as a R&D engineer for the French Commission for Atomic Energy and Alternate Energy (CEA-linklab). As such, he participated in the design and implementation of international research projects between European and North African institutions. He worked on a variety of cross-national R&D projects ranging from the testing and monitoring of large solar installations under harsh climate conditions (InVivo nEXth http://so-med.org/page/projet-invivo-nexth )to the development of age-sensitive ICT systems for intelligible urban environments (ICityForAll http://www.icityforall.eu/).
Before joining CEA, Aziz was a research assistant in the Electoractive Materials Characterization Laboratory at the Pennsylvania State University where he developed numerical models and experimental procedures to investigate the failure mechanisms of an active composite for high strain applications.
He got interested in engineering education when, in parallel to his work as a R&D engineer, he took part to the design of the first curriculum in Renewable energy engineering in Tunisia at the Mediterranean Institute of Technology (Medtech). In addition, he designed and taught a course in fluid mechanics for the first cohort in Renewable Energy engineering.
Aziz is also a strong advocate for LGBTQ rights both in Tunisia and in the US. He was part of the founding team of one of the first LGBTQ organization (Mawjoudin) in both Tunisia and the North African region. He's also an active member of the ASEE virtual community of practice for the promotion of LGBTQ Inclusion in Engineering and STEM.
Research Interest lie in:
International engineering education

Engineering education in Emergency contexts

Educational technology

Online learning

Quantitative research methods
Professional Experience:
R&D Engineer, French Commission for Atomic Energy and Alternate Energies (CEA-Linklab), Sep 2015- August 2016

Lecturer, Mediterranean Institute of Technology (Medtech), January 2016-January 2017

Research assistant, EMCLab The Pennsylvania State University (June 2013- July 2015).

Design Engineer intern DMEM University of Strathclyde (June 2012-August 2012)
Education:
PhD in Engineering Education, Purdue University (January 2017-current)

BSc. Mechanical Engineering Ecole Nationale d'Ingénieurs de Tunis (ENIT)
Current research in the lab:
Women in engineering in predominately Muslim countries

Higher Education in Emergencies context

Educational data mining for online learning