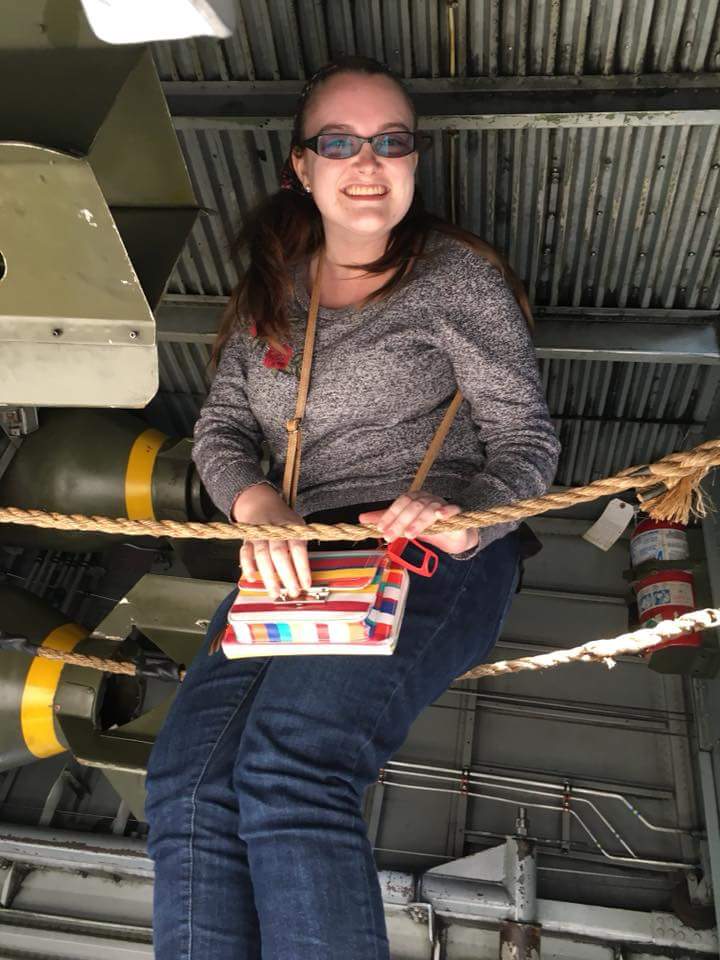 Researcher, Explorer of Culture, Christian
Who am I?
Living Life: Playfully Interacting with New Ideas and Directions
Casey Lynn Haney grew up in California. She came to the much more humid (in the summer) and icy (in the winter) climate of Purdue seeking to advance in the field of Aerospace Engineering. She encountered a diversity of cultures and ideas that forever continue to expand her thinking and understanding. She became a student leader in Bridges International, a group that focuses on the Christian value of loving others by helping international students adapt to the US. Later, she joined DeBoer Lab as an undergraduate research assistant on projects focused on neuroscience lab kits, online learning, and high school learning. This mix of experiences led her to begin considering a PhD. After several setbacks and a change of undergraduate majors, Casey Lynn was the first in her immediate family to graduate with a Bachelors and was accepted for a Ph.D. in Engineering Education. She hopes to continue and expand upon the experiences with other cultures and in diverse learning spaces.
Research Interest lie in:
Online Learning, Lab Kits, ICAP
Awards and Honors:
Frederick N. Andrews Fellowship
Professional Experience:
Undergraduate Research Assistant, DeBoer Lab, Fall 2015 – Spring 2018
Education:
Engineering/Technology Teacher Education, Purdue University, Fall 2013-Spring 2018
Recent News and Publications:
Jennifer DeBoer, Casey Haney, S. Zahra Atiq, Casey Smith & David Cox (2017) Hands-on engagement online: using a randomised control trial to estimate the impact of an at-home lab kit on student attitudes and achievement in a MOOC, European Journal of Engineering Education, DOI: 10.1080/03043797.2017.1378170
Haney, C. L., Qureshey, J., Attic, S. Z., DeBoer, J., & Cox, D. (2017). Understanding lived experiences of students in a blended-learning neuroscience MOOC. ASEE Zone II 2017 Proceedings. Retrieved from http://zone2.asee.org/papers/proceedings/s127.html
Haney, C., Atiq, S. Z., Deboer, J., & Cox, D. (2016). Comparing Different Learning Activities in a Global Neuroscience MOOC. 2016 ASEE Annual Conference & Exposition Proceedings. doi:10.18260/p.26525
Atiq, S. Z., Haney, C., Deboer, J., & Cox, D. (2016). Understanding Student Experiences in a Blended-Learning MOOC: A Phenomenographic Study. 2016 ASEE Annual Conference & Exposition Proceedings. doi:10.18260/p.27102
Current research in the lab:
MCB80x (Fundamentals of Neuroscience), Backyard Brains, Tumaini